David Cook announces summer tour, Kris Allen joins him at Disney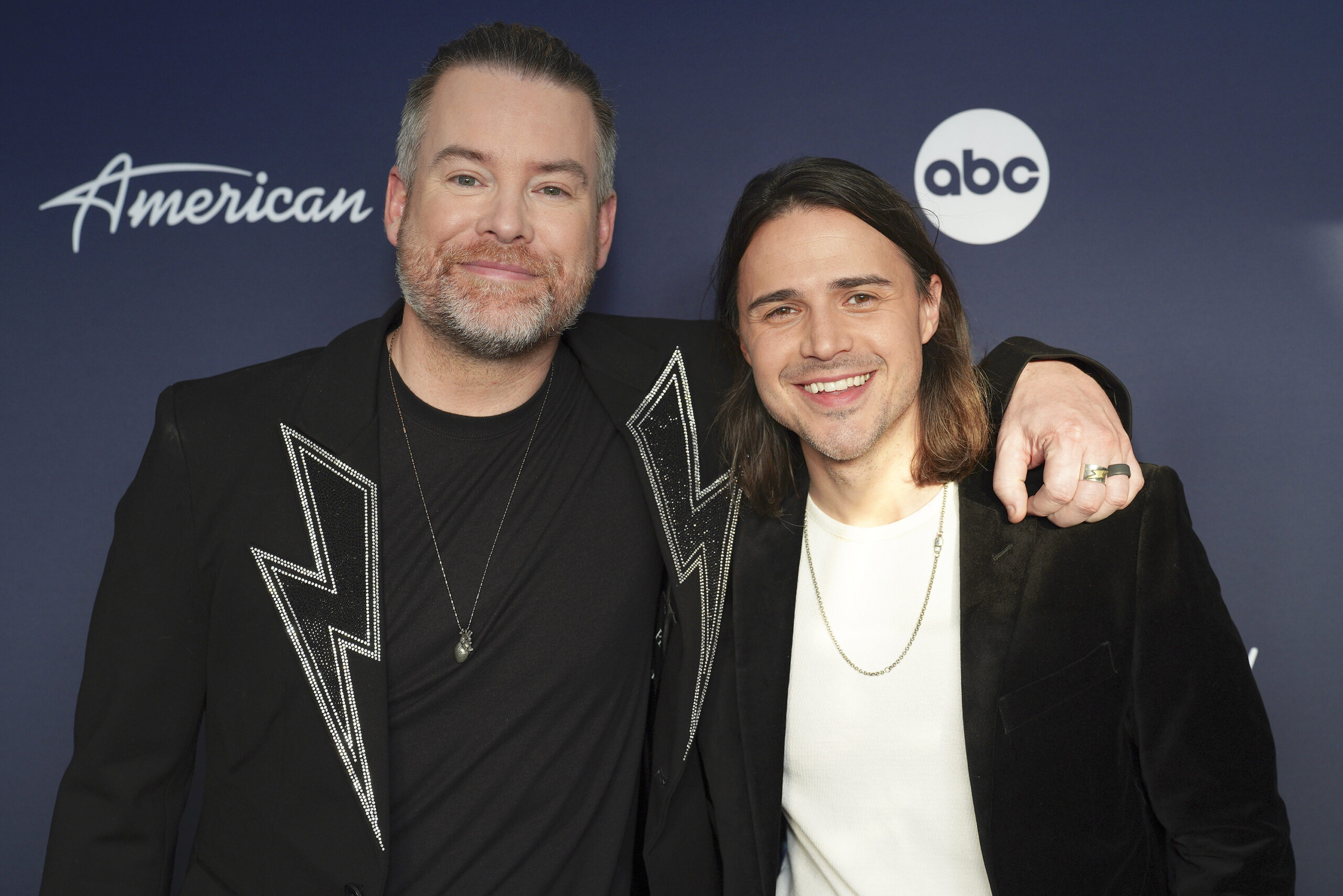 David Cook will be on the road this summer. He will tour as a headliner, part of a pop tour with familiar artists from the 90s and 00s and with another beloved american idol winner.
You last saw the american idol the champion of season 7 with the winner of season 8, Chris Allen on the "Great Idol Reunion" special earlier this month, celebrating 20 seasons of american idol. The two singers toured across Europe last year. Now, the singers will perform Disney's "Eat to the Beat" concert series on September 4-5 at the EPCOT International Food & Wine Festival in Orlando, Florida. The two will perform on stage at the America Gardens Theater.
During the American Idol special, David and Kris joined other American Idol luminaries to perform the 90s rock song "Dreams" by Cranberries as a duo.
David will embark with his band on a North East tour in July
Additionally, David will be giving a few dates in the Northeast with his band in July, kicking off in Leesburg, Va. on July 13th. "Can't wait to see you in July," David wrote on Instagram.
07/13 – Tally Ho Theater – Leesburg, Virginia
07/15 – World Cafe Live – Philadelphia, PA
07/16 – Infinity Music Hall – Hartford, Connecticut
07/17 – The Warehouse at FTC – Fairfield, CT
07/19 – City Winery – Boston, Massachusetts
07/22 – City Winery – New York, NY
07/23 – Tupelo Music Hall – Derry, NH
David will share the stage with other turn-of-the-century performers in August
In August, David will be sharing a bill with Chris Kirkpatrick, O-Town, Mark McGrath, Ryan Cabrera and LFO for Pop 2000. Get your 90s nostalgia and more!
07/29 – Dubuque County Fair – Dubuque, IA
08/05 – Kalamazoo Ribfest – Kalamazoo, Michigan
08/06 – Caesar Ford Summerfest – Xenia, OH
08/12 – Joe's Live – Rosemont, IL
08/13 – The Devon Lakeshore Amphitheater – Decatur, IL
08/19 – Corbin Arena – Corbin, Kentucky
08/20 – Frederick Brown Jr. Amphitheater – Peachtree City, Georgia
Tickets for all shows are on sale now at DavidCookOfficial.com
The singer recently released a new single "TABOS"
David recently released a new single 'TABOS' which is an acronym for 'everything will be over soon' which sounds really depressing but it's not," David explained in a recent interview with 7NewsDC.
On Sunday May 1, David took part in the annual Race For Hope, to raise funds for brain cancer awareness and research. The singer ran his first race in 2009, the day after his older brother Adam Cook died of illness. It's the 15th anniversary of the event, which has raised over $36 million.